Making the Internet a better place
Interview with Ingo Voss, Project Manager at DE-CIX
"What is special about working at DE-CIX? Freedom!"
Ingo has been with DE-CIX since 2015 as a Project Manager. His main tasks are to steer technical upgrades at DE-CIX sites across the globe. Ingo shares his views on his first steps in the Internet, his highlights working for DE-CIX, and how the international expansion has coined the company's history.
What are your main daily tasks?
My daily tasks range from organizing and coordinating work for the project teams, identifying risks, aligning colleagues/departments, solving impediments, leading meetings and workshops, stakeholder communication, and all the other tasks required to organize successful projects.
What makes your job fun and exciting?
My colleagues, the daily challenges and, of course, making the Internet a better place by improving the technical platform bit by bit every single day. What is special about working at DE-CIX is that there is a lot of freedom in our daily work. We are given a lot of trust and a lot of responsibility. There are many ways to reach our goals and that's what I like.
"For me, our international expansion was one of the greatest milestones"
Which were your favorite milestones in the history of DE-CIX?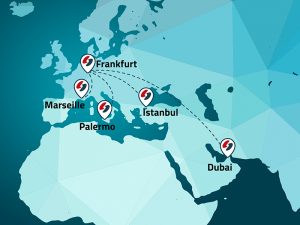 Going international with DE-CIX, mainly because I was involved as a project manager. In 2015, we opened IXs in Palermo, Marseille, and Istanbul. Mastering new challenges and getting to know different cultures was very interesting and a lot of fun.
In 2017/2018, I was the leading project manager for the technical set-up when we upgraded the infrastructure at UAE-IX in Dubai.
Two years ago, in 2018, I oversaw the move of one of our four core nodes in Frankfurt from DE-CIX FRA7 (Kleyer 82) to DE-CIX FRA 12 (Kleyer 90), a huge undertaking. At the same time we introduced a number of innovations; first and foremost, our patch robot, Patchy McPatchbot; the first one in the world. It was really challenging to manage all of these subprojects in addition to the move.
"I started working as a project manager for DE-CIX -
and still do today with all my passion."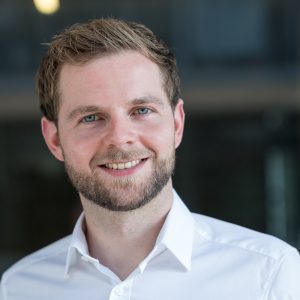 What did you do before coming to working for DE-CIX?
I did an apprenticeship as a system engineer. Shortly after, I started to work for DE-CIX looking after the servers for our IX platform and studied Computer Science in parallel. After finishing my degree, I started working as a project manager for DE-CIX, and still do today.
What was your life like in 1995 when DE-CIX was founded?
In 1995, I was six years old, so my life was very simple and straight forward, just how it should be when you're six: playing with toys, getting up to mischief etc.
Did you have a computer at home in 1995?
Yes, I did. I owned an Intel Pentium II PC, with 233 MHz and a "Turbo Button" to overclock the CPU up to unbelievable 266 MHz. I was one of the first in my group of friends to have a computer. Actually, I had it in my basement until just six or seven years ago.
How much time did it take for you to connect to the Internet and what was that?
At that time, our 58 kbit/s Modem was cutting-edge technology. It took up to 5 minutes to establish a connection. First though, I needed to select an Internet Service Provider with the cheapest kbit/s per minute rate, which also depended on the weekday and time. I have a very positive association with the dial-in sound. While the possibilities in the Internet were very limited from today's perspective, back then it was like exploring a new (digital) world.
"After the millennium, the search engine machine Google essentially revolutionized the Internet experience."
What are your personal Internet highlights?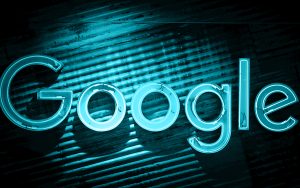 After the millennium, the search engine machine Google essentially revolutionized the Internet experience – for all of us in every single industry. All of a sudden you could find the answers to everything. Back then, teachers didn't yet notice that Google had helped with large parts of essays for school.
In my teenage years, I used the instant messenger ICQ heavily. It was brilliant to be able to be in touch and to communicate with all of my friends. Mainly because you did not pay for every single text message, as I needed to before ICQ.
The first experience with online gaming was just seminal for me. Using the Internet to play games online with my friends was such an enjoyable experience and it was great fun to be able to play together all the time.
25 years from now: What will interconnection be used for? What will the Internet enable us to do?
I think that we will have just one device, what we call a smartphone today. All of us will just have one device to connect to everywhere for everything; to surf, to play, to stream. The broadband connection will be so good that everything can be done over streaming. And DE-CIX will play a really important role in enabling that by establishing more IXs all over the world.
Thank you very much for the interview, Ingo!
---
More stories: